2006 Burning Man Satellite View CD Camp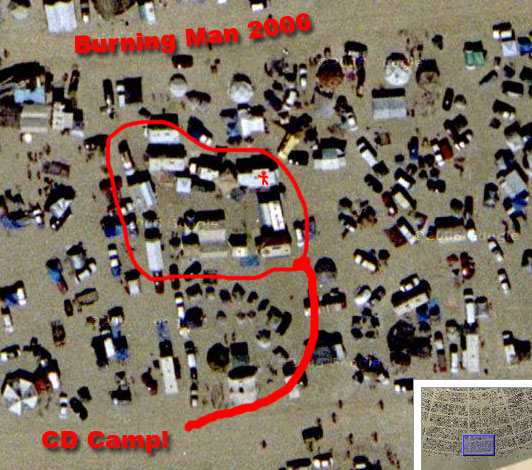 Google Maps has an updated satellite view of the Burning Man site:
Google Maps Satellite View of Burning Man
I found our theme camp after a little panning and zooming. As you can see above I timed it perfectly and was standing on the camper when the satellite flew over and snapped the photo. It does look like I got a bit sunburned though.
:')