Clinica La Esperanza a Joseba Beloki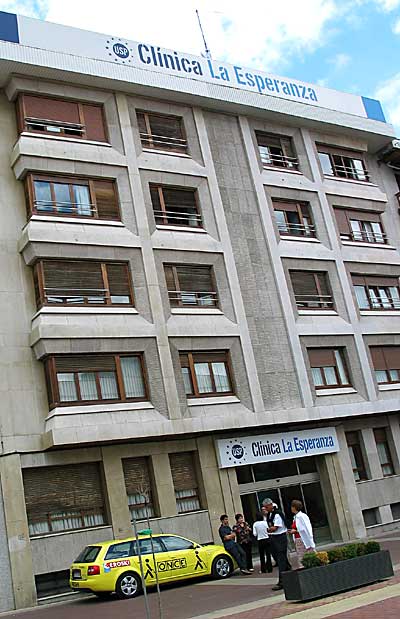 Here's a shot outside the hospital (Clinica La Esperanza a Vitoria) where Joseba Beloki was brought just after his terrible crash during stage 9 of the 2003 Tour de France. I was in Spain for a riding camp and was on a day trip over to the city of Vitoria/Gasteiz. On passing by the hospital I noticed the ONCE team car and the group of people hanging out. Well, I knew that Beloki had been brought to Vitoria, his home town, so it wasn't rocket science figuring this one out.
Fast forward to 2004 and word from Beloki's team director, Jean-Rene' Bernadeau, is that he has recovered "almost all his muscle capacity in his lower right thigh". Sounds like we might be seeing him battle it out again with Lance. Let's hope for the best for Beloki. He's a great cyclist and adds a lot to the top ranks of competitive cycling.