Red Leaf :: Nature Photography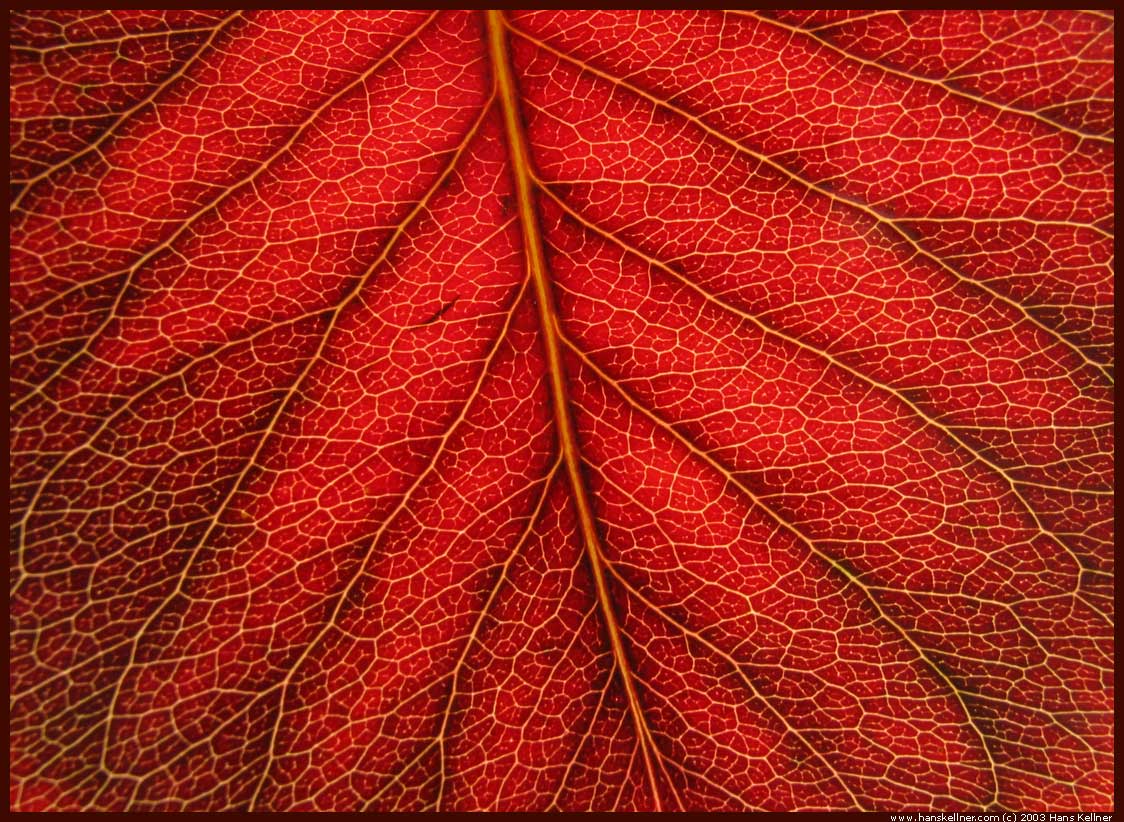 Nature provides beautiful images in all shapes and forms. This is one in a series of shots that took as an experiment. Held with the sun behind, shining through, and into the camera lens.
I'm having a lot of fun with my Canon G3. Having a digital camera, a good one at that, provides so much freedom to experiment.
Enjoy.