2005 TBF Mountain Bike Challenge #1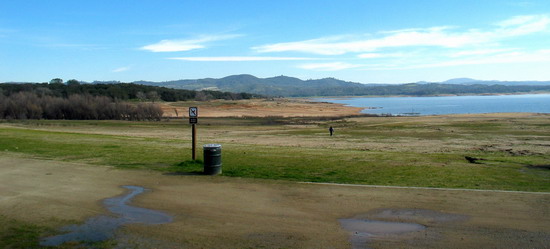 Date: January 30, 2005
Event: 2005 TBF Mountain Bike Challenge #1
Location: Granite Beach, Folsom Lake, Granite Bay, CA
Category: Expert 30-39
Place: 8th/14 (2:23:31)
First race of the year! Argh. No, I mean, yeah! Well, there's nothing like that first race to flush out the cob webs in your legs, lungs, attitude. This race did it. A nice cold sunny day with an average temperature of 48'F.
But the course was awesome. Lots of fun swooping singletrack. Only one climb that was really just a good interval workout. A few little twisty rock sections. Oh, and then there were the cold water crossings. Just when your body had a nice thermal layer built up along came a water crossing. Imagine riding along and having someone toss a cold bucket of water on you. Legs don't cramp on me now!
This continued for a total of three laps. Ten miles per lap. At the finish there was a food tent for the racers. Some nice hot chili and other assorted snacks to refuel the body. Oh, and free Red Bull to jack yourself up for the drive home. No falling asleep at the wheel!
Nice race to start the season.
Cheers!