2004 Tamarancho Trail Pass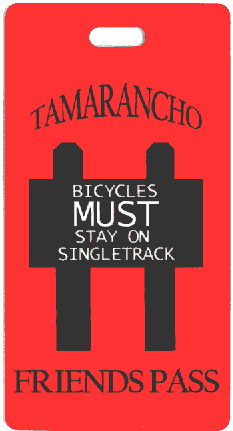 I just got my 2004 Tamarancho trail pass. It's been a couple of months since I road those trails. This motivates me to get my butt over there and have some fun. Maybe a little video of the trails is in order?
Check out the Bicycle Trails Council of Marin site for information about the trails and how to obtain a pass. Well worth it for anyone that rides frequently in the Marin area. Sad though that we have to pay for riding single-track in the birthplace of mountain biking.