Hairy Dog 3D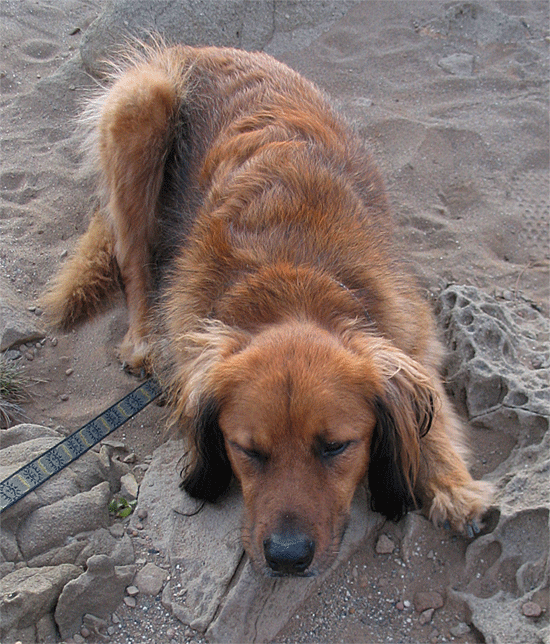 I did a little experimental photography with my puppy dog. I shot two photos of the same subject (that would be Hairy dog) but from two slightly askew positions. Once the images were loaded on my computer I opened them in Photoshop. I copied the second photo and pasted it as a new layer on the first photo. Next I needed to align the images. Using the transparency slider, I adjusted the second photo (top layer) until I could see the bottom photo showing through.
Now I could shift the top photo until the center of the two images were fairly close. Then I cropped the image so it fit closer to my subject and tossed out the now mismatched edges.
To create the animation I switched over to ImageReady and created two frames. The first frame showing the bottom layer and the second frame showing the top layer. I played with the frame delay until I found a combination I liked. In this example, 0.1sec for the first and 0.2sec for the second. Finally, I saved the image as an animated gif.
And now I have a nice 3D image of Hairy dog!
Posted on October 3, 2006 11:57 PM