Lauren's Last Bay Area Race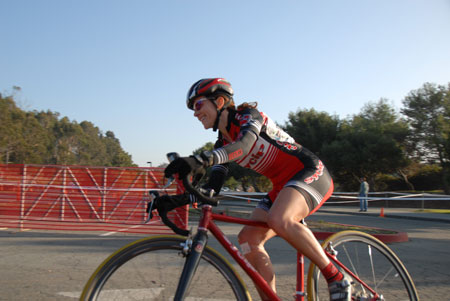 (Click image to see animation)
We are losing one of our great bay area racers to that oxygen depleted state of Colorado. This past weekend's Pilarcitos CX Finals was Lauren's last local event as a bay area resident.
We wish her well in her new adventure and may she kick some butt up there in the mountains as she did down here on the coast!
Update: Here's Lauren kicking butt at Nationals. You can see her secret rocket booster shoes in action: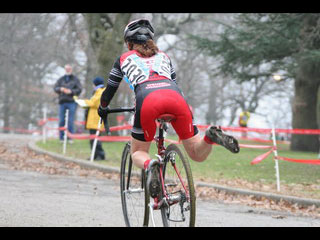 Rocket Lauren Video
Is that too cool for school or what?!?!
Btw – The UCI officials are pooping their pants over this. They are pouring over their "rules" and looking for something to stop this new found technology. "Horrors!" they say. If there isn't a rule against rocket shoes then they will surely add one.