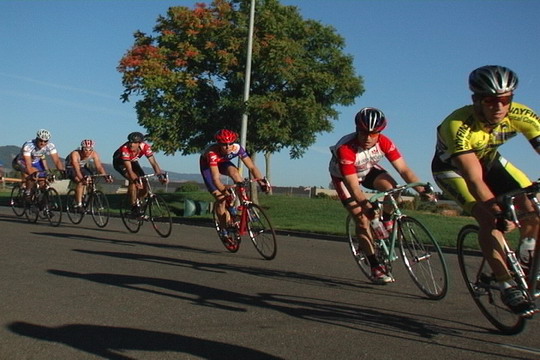 Santa Rosa Twilight Preview Video
Just a short clip from the Cat 4/5 Race. I filmed the first corner to try and capture the action of the pack as it raced past. In the second part of the video I have slowed down the first part to 1/6th the speed. Interesting watching the riders pass by in slow motion.
Capture details: I filmed this using a Panasonic DVX100a in 30p mode, 1/500th, auto focus, manual iris, and OIS enabled.
Cheers!